Brothers and Sisters,
Last week, Pastor Chuck preached on Daniel 3. We saw three of Daniel's friends refuse to bow in worship to a statue set up by King Nebuchadnezzar. They were cast into a fiery furnace as the consequence for their actions. But we know the ending, don't we? They are delivered by a God who is able—the only God who is able. And we can be delivered, too. Listen in and catch the Q&A. Don't forget to sign up for next week when we'll cover chapter four.
Christian Challenge
This past weekend, our college ministry joined into a retreat for Christian Challenge ministries throughout the state. They studied the book of Hebrews with a great friend of Church on Mill's, Dr. Brian Arnold. The students had fantastic conversations and discussions thanks to the retreat despite components of it having to be online due to COVID. Church, this is the grace of God at work! Our investment is bearing fruit. Thank you for loving the students across the street at ASU!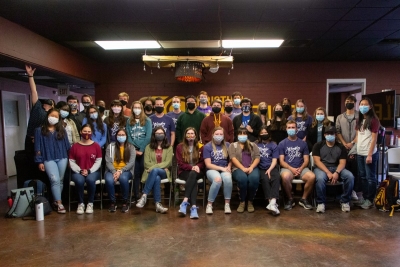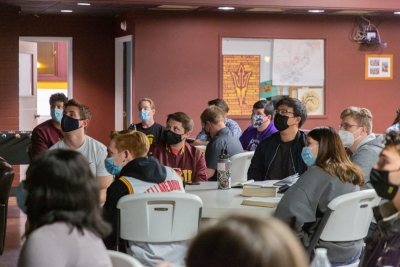 May we, "praise and extol and honor the King of heaven, for all his works are right and his ways are just; and those who walk in pride he is able to humble," (Daniel 4:37).
Your sister,
Gracie